Back in March, Kaspersky Internet Security 2012 Beta was released for testing purposes that came with Free 91 Days license. Kaspersky Lab has now officially released the final version (12.0.0.374) of Kaspersky Antivirus 2012 and Kaspersky Internet Security 2012.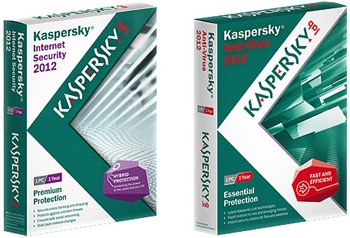 We just tested the final build of KIS 2012 and the complete package installation took around a minute. Also, the installer size that was 136 MB in Beta has been reduced to just 66.8 MB in the final version. Both Kaspersky Antivirus 2012 and Internet Security 2012 comes with a completely redesigned interface which is certainly much better than the former v11.0 design. Kaspersky 2012 security products offers new and improved features like Advanced Cloud Protection, File Advisor, includes integrated Tools for troubleshooting Windows, erasing activities history and analyzing web browser configuration. Application Activity feature is similar to Task manager that list running processes, shows their status and amount of memory consumed by them.
Screenshots – KIS 2012 Final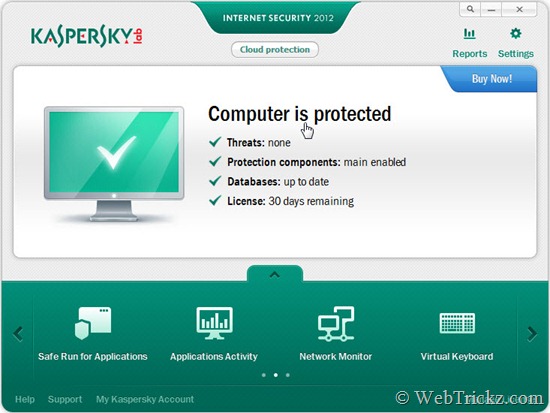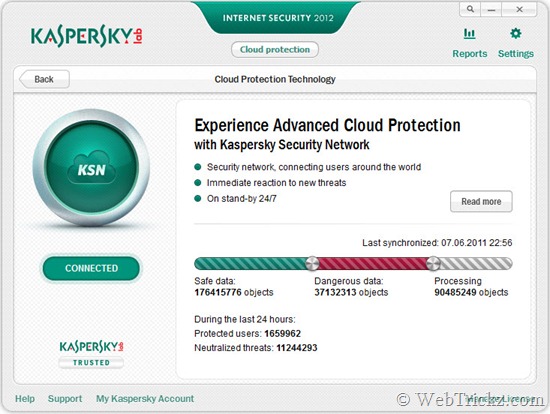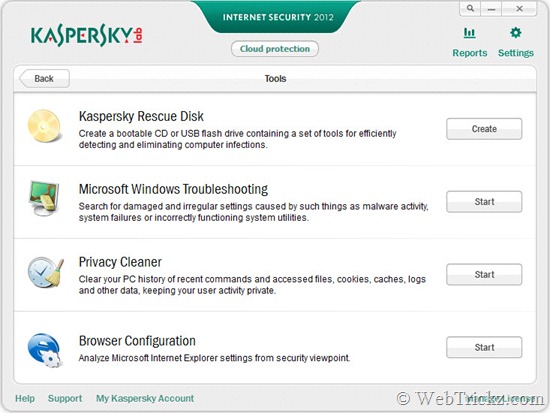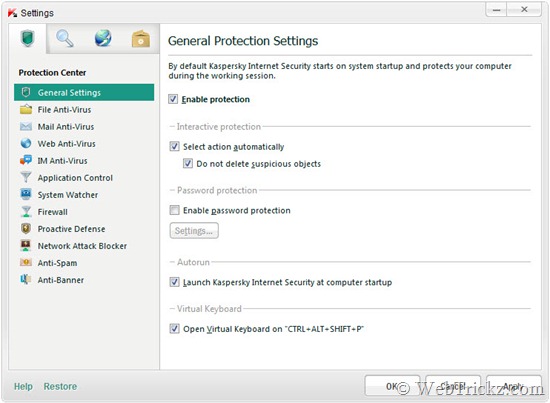 Kaspersky Internet Security 2012 delivers premium protection from viruses, Trojans, spam, hackers and more. Whether you're banking, shopping or social networking online, you can have complete confidence that your account details are secure, you won't stumble onto dangerous websites and you'll only receive safe messages from your friends. Enjoy the Internet to its full potential with Kaspersky Internet Security 2012!
Download Kaspersky Internet Security 2012
Kaspersky Anti-Virus 2012 is the backbone of your PC's security system, delivering real-time protection from the latest malware and viruses. It works behind-the-scenes with intelligent scanning and small, frequent updates, while proactively protecting you from known and emerging Internet threats. Enjoy essential protection that won't slow you down with Kaspersky Anti-Virus 2012!
Download Kaspersky Anti-Virus 2012Free Upgrade –
Existing Kaspersky IS users can upgrade to the latest KIS 2012 version for Free if they have a valid license, whereas Kaspersky Antivirus users can purchase a license renewal with a discount from
E-Store