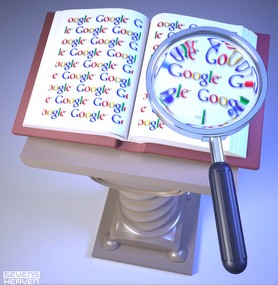 How to do this?
Step 1:
Download/install
Greasemonkey
addon(Customize the way a web page displays or behaves, by using small bits of JavaScript.) in Firefox
Install this userscript :
google book download
Download/insall the
Flashgot
(FlashGot is the free add-on for Firefox and Thunderbird, meant to handle single and massive ("all" and "selection") downloads with several external Download Managers. )
Download/install
Flashget
(Download Manager)
Step 2:
View your favorite book.
For Example: http://books.google.com/books?id=Tmy8LAaVka8C&printsec=frontcover
In the left panel, click Download this book
Select all pages, right-click, choose FlashGot Selection
Press OK to start downloading. Note : Download only one page at a time, or your IP will be banned
After the downloading is finished, in FlashGet, left panel, choose Downloaded folder.
Select all pages of the book, right-click, choose Rename -> Comment As Filename
Read book