Almost every
software
available on
internet
has trail period so that users can use the software before buying it. But what if you can use
the trial
software for
ever without buying it or entering any
license key
what so ever.
Yes it is very much possible by stopping the
time clock
of trial software. Time Stopper is a free
utility
which is used to stop the time of any Executable software so that it never ever expire and you can enjoy the software for ever.
2. Right click on file Time-Stopper-3.5.exe and select "Run as Administrator" and click OK button.
3. You will see the following dialog box. Simply select the executable file of trial version software.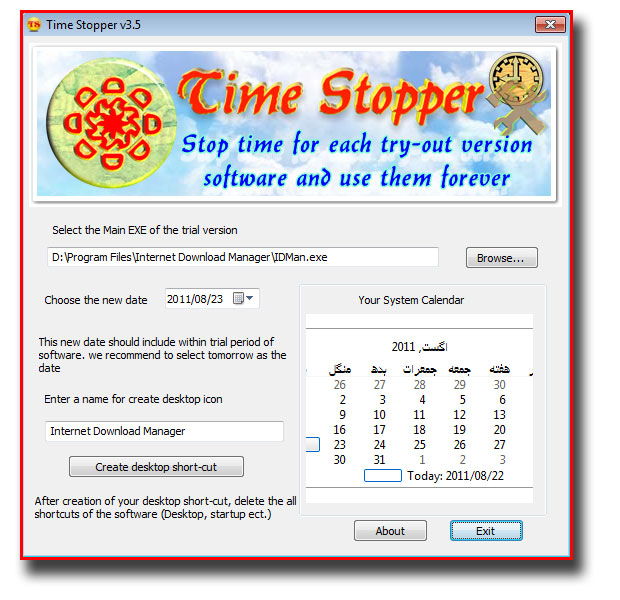 4. After that choose a
date before expiration
of you trial
application
.
5. Rename your new shortcut and click on Create new Shortcut button.
6. Congratulation your new shortcut to trial version software is created.
7. Remember delete all previous versions of trial software shortcuts from desktop and start menu before creating new one because some time if you execute the old shortcut it will permanently overwrite the new date and you'll lost your trial version copy.