DriveLetterView to modify assigned drive letter
1.
Download
DriveLetterView
utility from utility webpage.
2. Once
zip file
is downloaded, double click
unzip
and view contents.
3.
Right click
on DriveLetterView icon and then click 'Run as administrator' option.
4. Utility interface will open listing drive partitions on your Windows computer. It also
show drive letter listing
for CD, DVD and USB drives.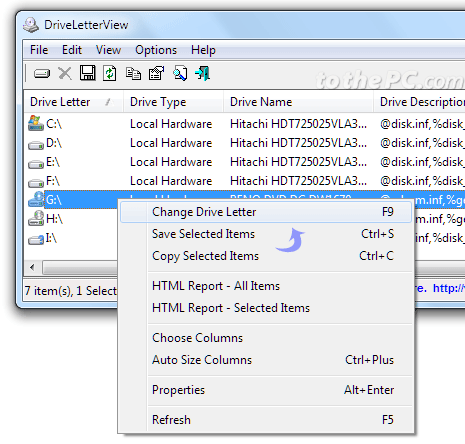 5. Right click on any drive partition and click
Change Drive Letter
option.
6. Then
type new letter
for specific partition in the pop-up box. Click OK to save changes for new drive partition letter name.
You cannot attempt to assign drive letter that is already being used. Using this utility you can quickly rename drive partitions as per requirement and comfort of usage.